/
Fathers Day Gifts
Father's day 2015 is on June 21, use discount code BABA to receive 6% off on any order. Father's Day is a day to honor all the fathers for everything they did for the family. This is an occasion to express gratitude towards your dad for all his love and support. The Father's Day in Bangladesh is on 3rd Sunday of June on every year. All gifts in this section are available all-around the year for any occasion as well as Father's Day.
Fathers Day Gifts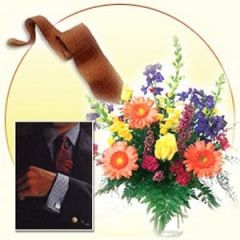 Exclusive Brown/off-white tie and matched Cuff Links from Cats Eye and 12 Mixed flowers bunch. Gift goes with greetings card with your wish written on it.

US $47.28
Express your love and emotions by sending this gift to anywhere in Bangladesh. This package is available for same day or urgent orders. This hamper will go with: A very…


US $45.06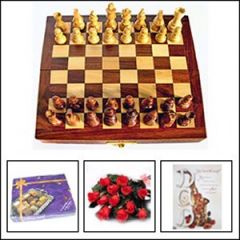 This package includes: 1 pack of Assorted Chocolate Bunch of 12 Red Roses Fibre Chess board & chess men Greetings card with your wish written on…


US $61.74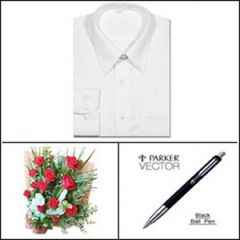 Cats eye White colour Office shirt + Parker Black Ball Pen + Greeting Card & bouquet of 12 roses. You can order a different colour shirt. Please select the shirt size and…


US $61.09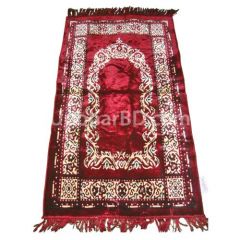 Exclusive Velvet Prayer Rag (Jaynamaz) for anyone. Made in Tarkey. Strong and comfortable. Please select your preferred colour and then add this product to the basket.

US $26.09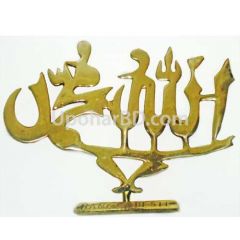 Allahu - Muhammadu writing on Metal/Bronze Handicrafts (পিতল), height x width: 5 x 7 inches. Metal handicraft is an admirable gift to anyone in Bangladesh. Product shown on the image will be…


US $15.16